Cass Community Health Foundation's Cass County Dental Clinic was established as Cass County, Missouri's first full-time safety net dental clinic in 2011. The first location opened in Belton with a second location opening in Harrisonville in 2015. The clinic serves thousands of low-income children and teens each year. Since its opening 10 years ago, more than 10,000 patients have walked through its doors and been welcomed into their dental home.  
Cass County Dental Clinic is celebrating this important milestone by reflecting on its achievements over the past 10 years. Several individuals and organizations played vital roles in the clinic's opening. Supporters, donors, and volunteers have helped maintain it as a dental home in Cass County - and more than 10,000 smiles have been created for low-income children in this community. 
Help ensure Cass County Dental Clinic remains a dental home for decades to come by celebrating its 10th anniversary with us.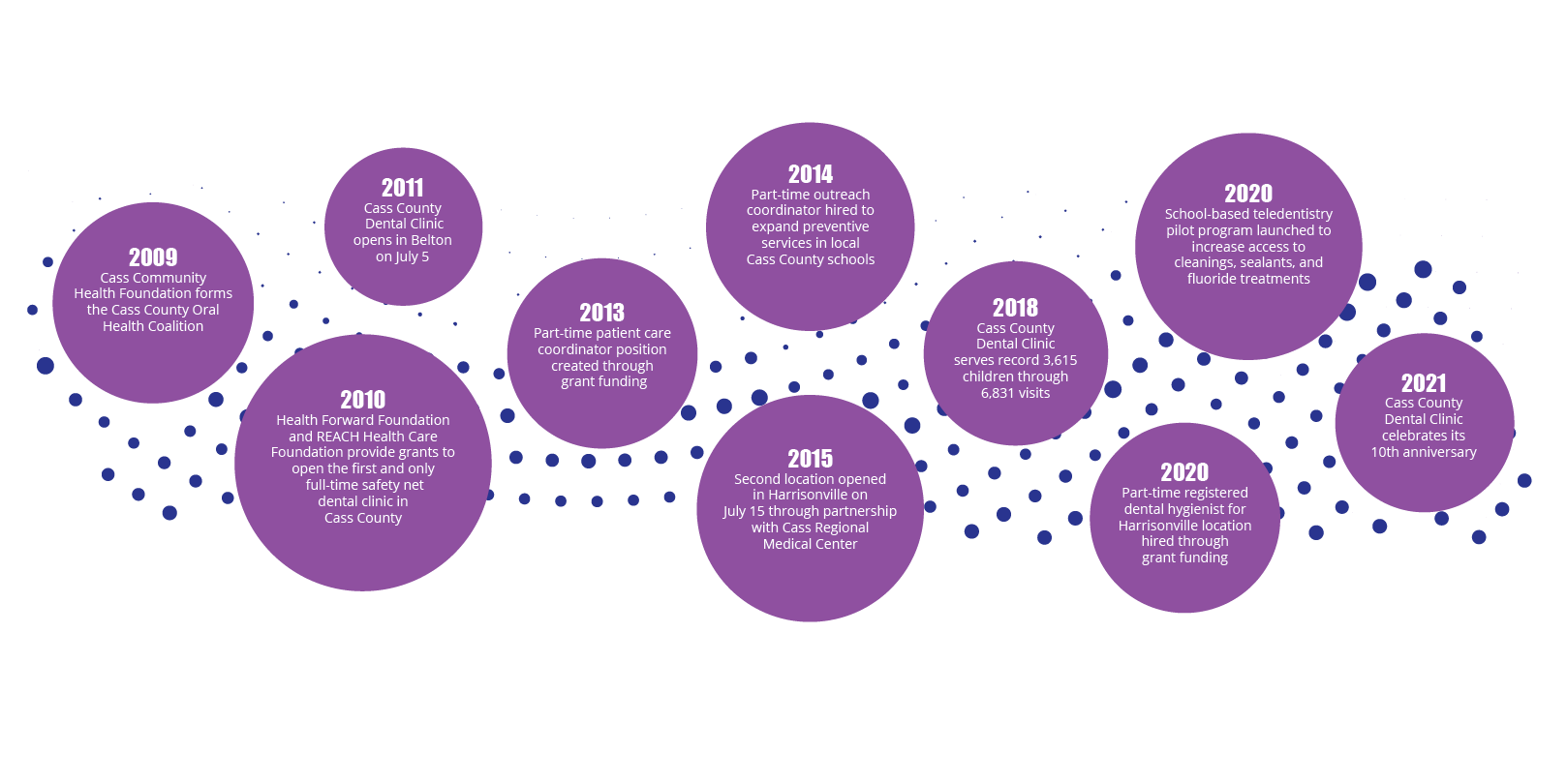 Because Cass County Dental Clinic has become a dental home for thousands of children in Cass County and the surrounding area, we know how important it is to have dental services available to the children we serve. Help us raise $100,000 for the clinic and ensure that it remains a dental home for decades to come.