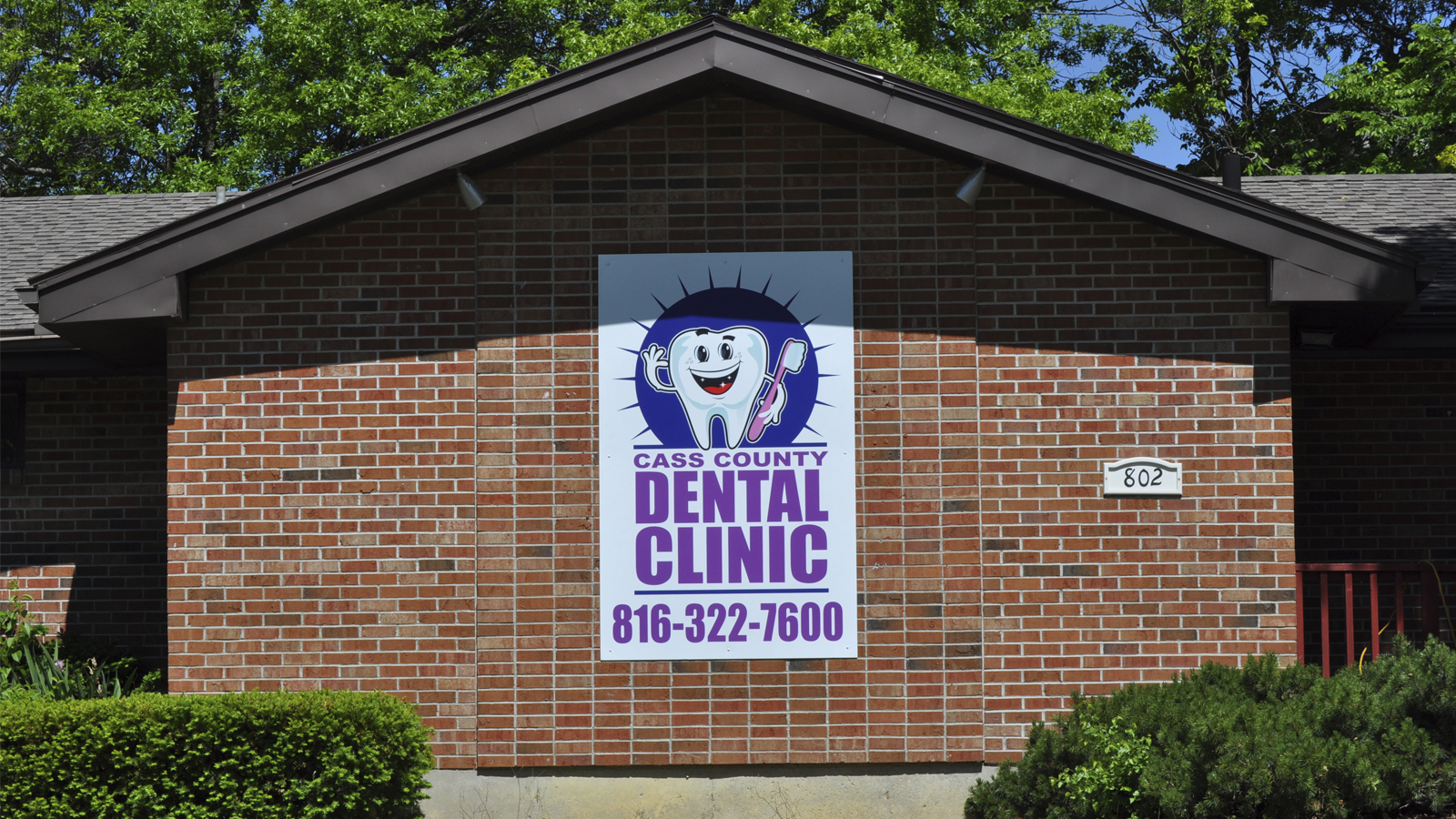 BELTON, Mo., (Jun. 21, 2021) – Cass Community Health Foundation's safety net dental clinic will celebrate 10 years of service to Cass County and the surrounding area with a 10th anniversary fundraising and awareness campaign. The campaign, Cass County Dental Clinic's 10th Anniversary Celebration: A Dental Home for a Decade, launches in July and will allow community members to help secure a future for the dental clinic and learn more about the care it provides.
Cass Community Health Foundation's Cass County Dental Clinic was established as Cass County Missouri's, first safety net dental clinic in 2011. The first location opened in Belton with a second location opening in Harrisonville in 2015. The clinic serves thousands of low-income children and teens each year. Since its opening 10 years ago, more than 10,000 patients have walked through its doors and been welcomed into their dental home.  
The clinics have served as a longtime oral health resource for the community by providing preventive, diagnostic, and restorative services. These services have been implemented through more than 51,000 visits to both clinic locations over the past 10 years. Our dental team focus on educating families about daily habits and changes in behavior that will reduce the risk of dental disease. For the past decade, it has been the clinic's goal to increase access to high quality, compassionate, and culturally sensitive dental services while empowering families to live healthy lives through oral health education.  
"Cass County Dental Clinic is celebrating this important milestone by reflecting on its achievements over the past 10 years. Several individuals and organizations played vital roles in the clinic's opening," Cynthia Randazzo, Cass Community Health Foundation president said. "Supporters, donors, and volunteers have helped maintain it as a dental home in Cass County, allowing more than 10,000 smiles to be created for low-income children. This campaign recognizes their contributions and provides avenues for others to join us in our efforts to improve oral health in Cass County."
The campaign offers several ways for patients and supporters to get involved. Cass County Dental Clinic will host a drive through celebration from 10 a.m. to noon Wednesday, August 4 at its Belton location. Patients and families are encouraged to attend to receive dental supplies, a take-home craft, and ice cream. Community members can engage with the campaign by helping Cass Community Health Foundation raise $100,000 for Cass County Dental Clinic. Those interested can make a $10 monthly gift, sponsor a patient's clinic visit, participate in the foundation's annual 5K for Health, or make a general donation.
To learn more about contributing to Cass County Dental Clinic's 10th Anniversary Celebration: A Dental Home for a Decade, visit casscommunityhealth.org/dentaldecade or call 816-322-7600.