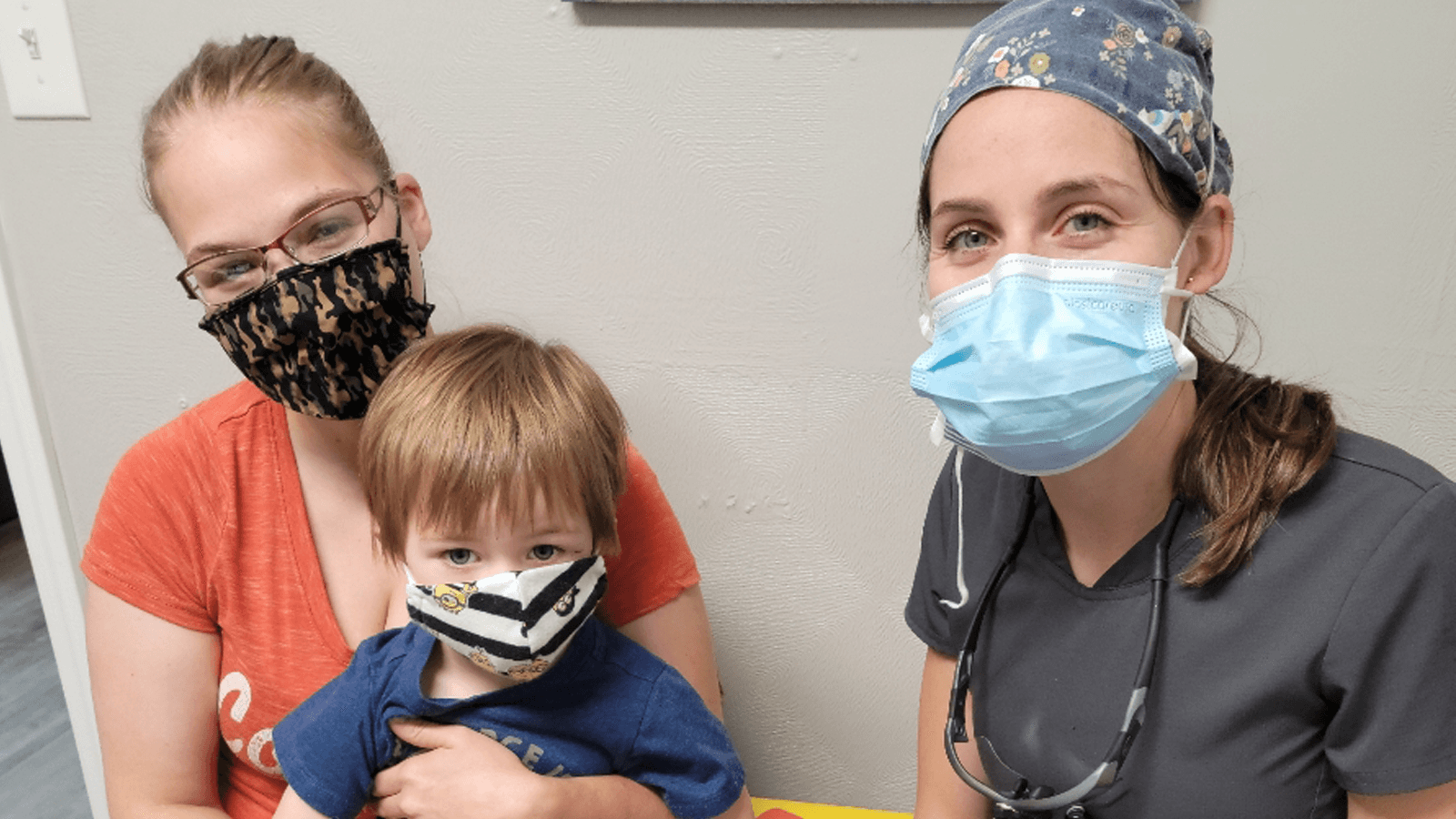 KANSAS CITY, Mo., (Oct. 7, 2021) – Cass Community Health Foundation's safety net dental clinic, Cass County Dental Clinic, will now offer in-office sedation services to eligible patients. 
Young patients with extensive dental needs, who are often unable to receive dental care while awake, can now receive sedation treatment at Cass County Dental Clinic. Clinic dentist, Dr. Camille Tague has experience providing dental care for children under general anesthesia and will perform the service in partnership with Premier Dental Anesthesiology. Premier Dental Anesthesiology has also provided training for clinic staff to obtain the required certifications required by the Missouri Dental Board.
Before offering in-office sedation services, Cass County Dental Clinic referred approximately 10 patients to pediatric specialists for sedation treatment each month. The patient then attended a consultation appointment in Kansas City, Kansas, or Independence, Missouri, prior to the sedation appointment in one of those locations.
Offering in-office sedation at the clinic removes several barriers for families and reinforces the dental home model, Cass County Dental Clinic's approach to oral health care. Additional consultation visits are no longer needed and travel time to other dental offices will be significantly reduced.
"These services are important to offer because we are the dental home for these children," Dr. Tague said. "Now, we are able to offer continuity of care without transferring them to another provider and we can ensure they get the best treatment possible."
Expanding services to children and families in the Cass County community comes at an exciting time for Cass County Dental Clinic. During 2021, the clinic is celebrating is 10th anniversary and raising awareness about the importance of the dental home. Since opening its doors 10 years ago, the clinic has treated more than 10,000 children. Offering new services like sedation allows the clinic and its staff to serve more children for decades to come.
The clinic plans to offer sedation services twice a month with October's appointments completely booked. The patient care coordinator will work with families to schedule future appointments.
Visit casscountydentalclinic.org to read more about services the safety net dental clinic provides. To learn more about Cass County Dental Clinic's 10th Anniversary Celebration: A Dental Home for a Decade, visit casscommunityhealth.org/dentaldecade