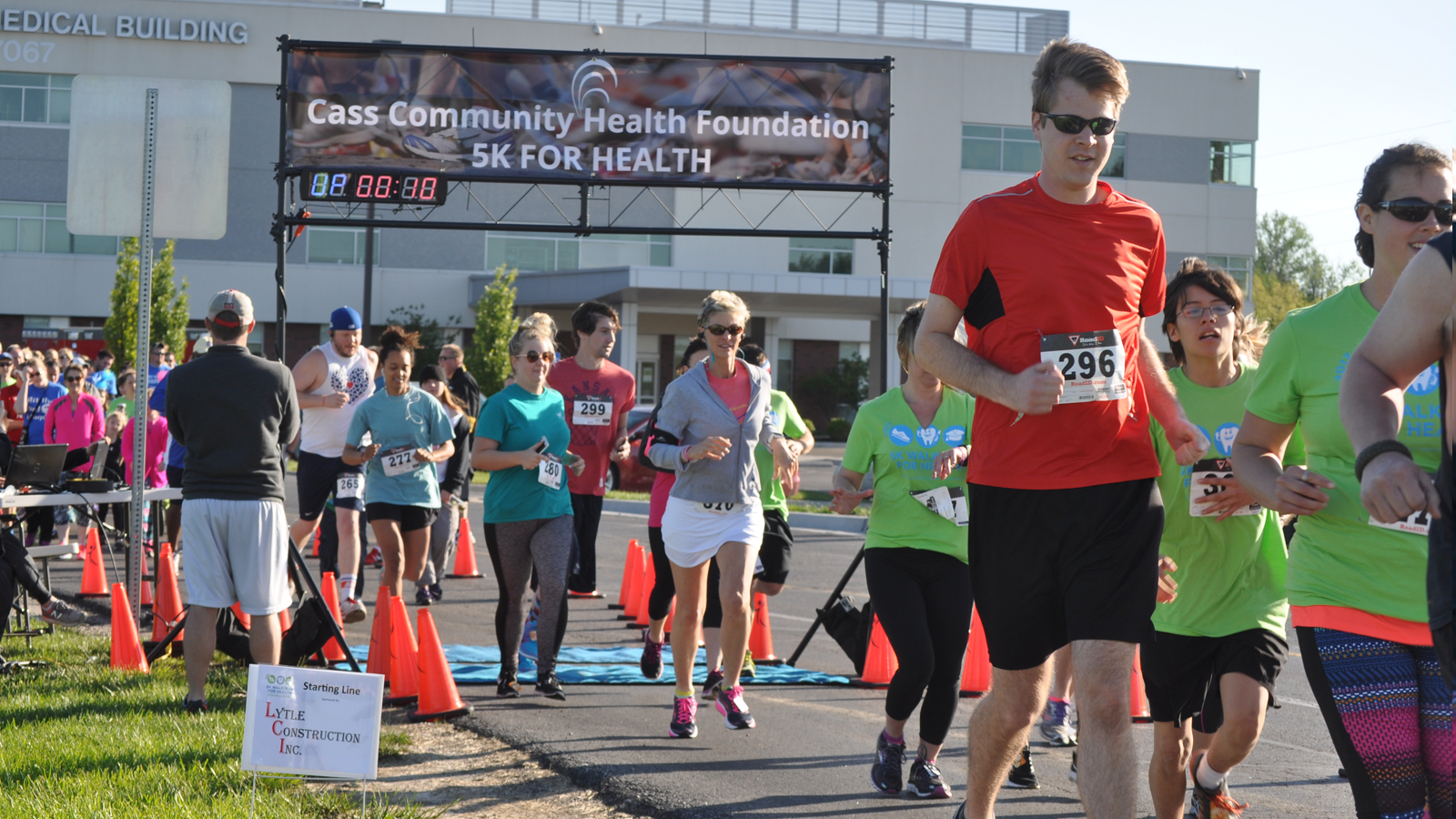 BELTON, Mo., (Aug. 3, 2021) – Community members and businesses from Cass County and the surrounding area have helped Cass Community Health Foundation raise funds toward their $75,000 goal for the 27th Annual 5K for Health. The 5K serves as an annual fundraiser for Cass Community Health  Foundation's safety net dental clinic, Cass County Dental Clinic. 
Cass Community Health Foundation's Cass County Dental Clinic was established as Cass County Missouri's, first safety net dental clinic in 2011. The first location opened in Belton with a second location opening in Harrisonville in 2015. The clinic serves thousands of low-income children and teens each year. Since its opening 10 years ago, more than 10,000 patients have walked through its doors and been welcomed into their dental home.   
"We are excited to gather with our friends in Cass County and surrounding area to celebrate Cass County Dental Clinic and its ten years as a dental home," Cynthia Randazzo, Cass Community Health Foundation president said. "The 5K for Health provides our community a reminder of the clinic's importance. We look forward to highlighting that importance at this event as Cass County helps us reach the 5K's fundraising goal of $75,000." 
Participants choose to register as a walker or runner and then create a personal fundraising page to help raise money for children and teens seen at Cass County Dental Clinic. Walkers can sign up my making a personal donation. Runners must pay an entry fee to cover the costs of t-shirts, time chips and bibs. All runners will receive a 5K t-shirt by paying the fee. Walkers raising $100 or more will receive a 5K t-shirt. Additional prizes will be awarded to all participants raising $150 or more. 
Following the 5K, all attendees are invited to enjoy a post-event celebration that includes food provided by Cosentino's Price Chopper, music, prizes and a community health fair. The health fair, sponsored by Belton Regional Medical Center, will feature fun activities for the entire family. 
The 5K will begin and end at Belton Regional Medical Center. Check-in begins at 7:30 a.m. and the 5K begins at 8 a.m. 
Visit casscommunityhealth.org/5k to create a team, register for the 5K, donate or learn more about the event.