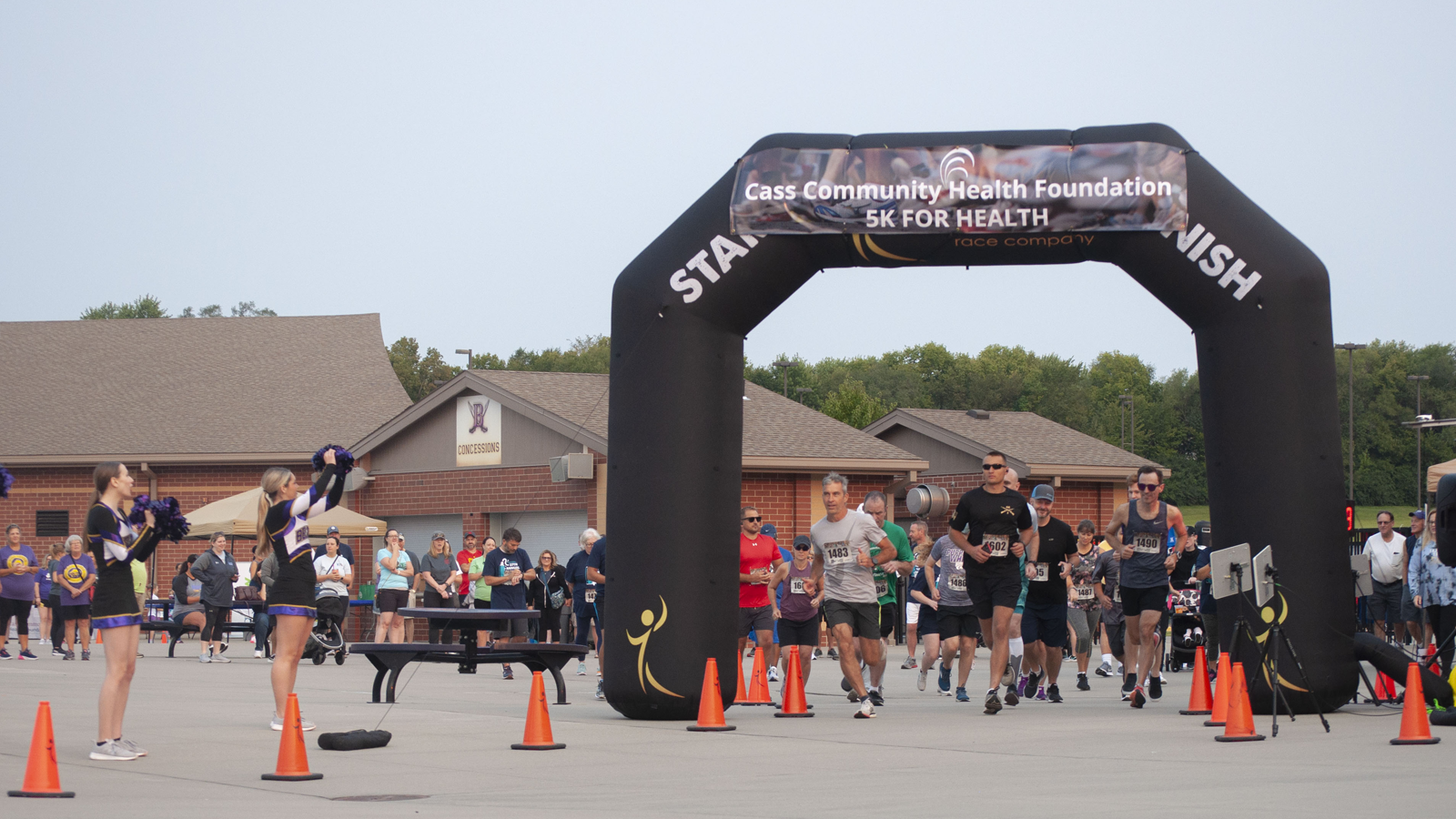 BELTON, Mo., (Sept. 14, 2021) – The 27th Annual 5K for Health, hosted by Cass Community Health Foundation, raised more than $67,000 for safety net dental clinic Cass County Dental Clinic Saturday, September 11.
The 5K, presented by Belton Regional Medical Center and Cosentino's Price Chopper, benefits Cass County Dental Clinic each year. The clinic was one of the first safety net dental clinics in Cass County, Missouri. The first location opened in Belton in 2011 with a second location opening in Harrisonville in 2015. Since its opening 10 years ago, more than 10,000 children have walked through its doors and been welcomed in their dental home.
Top fundraising companies and organizations included LifeGoals Strategies Group, led by former Harrisonville mayor Kevin Wood, with $2,488.75, Cass County Dental clinic with $1,800.50, and Community Bank of Raymore with $1,259.00. Al Voelker of the Raymore-Peculiar School District chaired the 5K and City of Grandview Alderman Damon Randolph co-chaired.
"We are grateful for the sponsors, attendees, and volunteers who helped make our 27th Annual 5K for Health possible," Cynthia Randazzo, Cass Community Health Foundation president said. "This year's event began at Southwick Stadium and followed the beautiful trail around Cleveland Lake. Sharing the course with all involved made for a great Saturday morning as we raised funds for children and teens in our community."
Walkers registered for the 5K for free and were encouraged to raise money or make a personal donation. Runners paid a registration fee and were entered in a timed race. Sydney Goff was awarded first place, Carrie Haas was awarded second and Stephanie Davidson was awarded third in the women's race. Seth Hunziker was awarded first place, Billy Schaber was awarded second and Justin Kohmetscher was awarded third in the men's race.
Before the race began, the Belton High School dance team performed for all attendees. The Belton Fire Department honored the 20th anniversary of Sept. 11, 2001 by displaying the American flag over the stadium while the Raymore-Peculiar marching band played the national anthem. Following the 5K, participants enjoyed a post-event celebration complete with world-famous, all-you-can-eat Chris Cakes, sponsored by Belton Regional Medical Center. Additional food provided by Cosentino's Price Chopper, music by MooDaddy Entertainment, prizes, and a community health fair were also available. The Raymore-Peculiar High School boy's basketball team and the Calvary University men's basketball team served as volunteers at the event.
Visit casscommunityhealth.org for more information about the 5K.