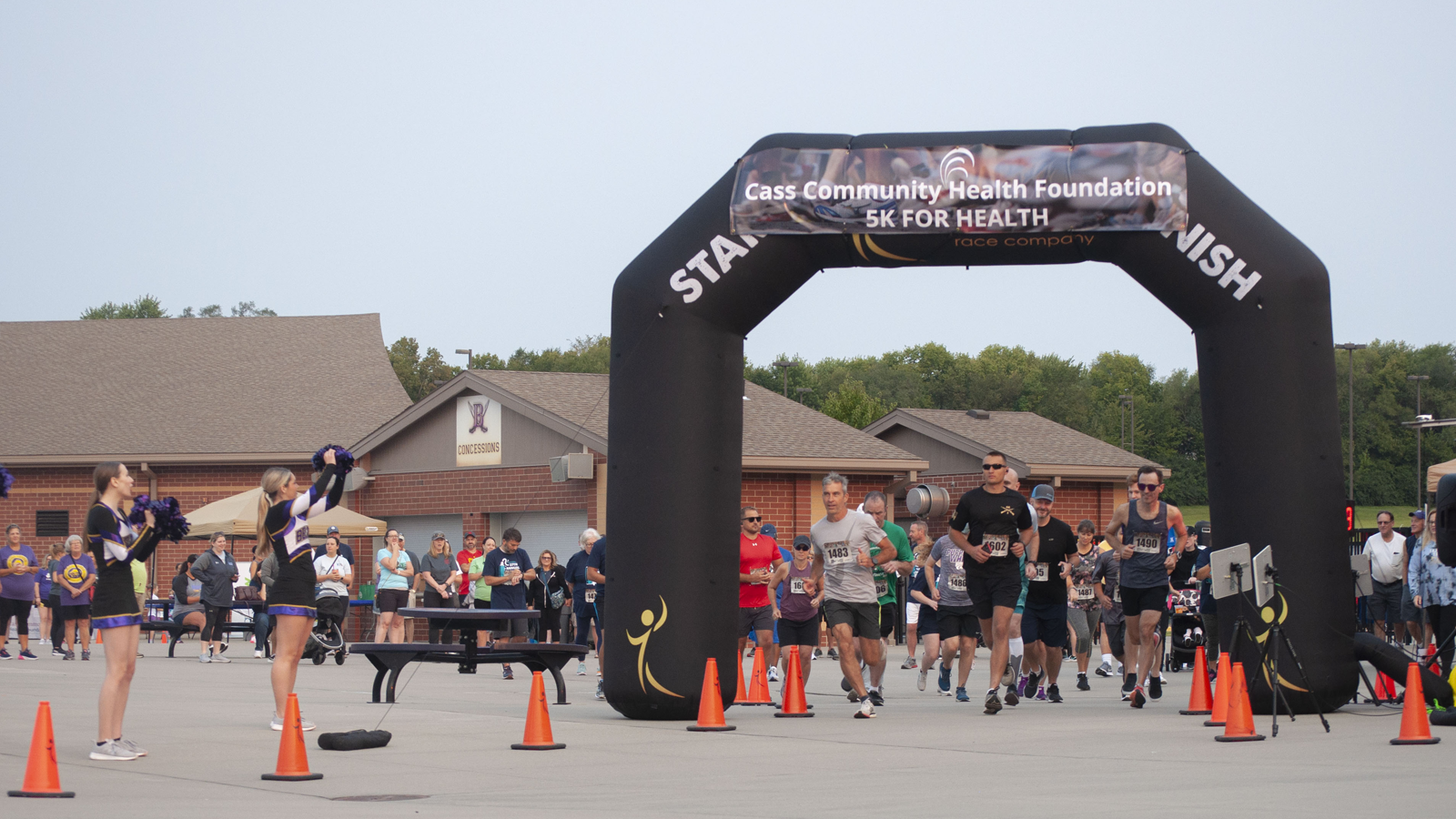 BELTON, Mo., (Jan. 13, 2022) – Cass Community Health Foundation has set the date for its 28th Annual 5K for Health. They will host the event Saturday, May 7 at Southwick Stadium in Belton, Missouri. Cass County and Grandview community members are invited to participate and help raise money for patients at Cass Community Health Foundation's safety net dental clinic, Cass County Dental Clinic.
The clinic was the first safety net dental clinic in Cass County, Missouri and operates two locations in Belton and Harrisonville, Missouri. Children ages 0-20 who are who are insured through Medicaid or who are low-income uninsured are treated at the clinic.
Th 5K for Health registration process is new in 2022. Both walkers and runners will pay a $40 registration fee and receive the official 28th Annual 5K for Health t-shirt, a time chip, and bib. Additional prizes will be awarded to anyone raising $150 or more. The 5K course will begin and end at Southwick Stadium. Day-of registration begins at 7:30 a.m. and the 5K begins at 8 a.m.
"We are excited to welcome back our walkers and runners to Southwick Stadium in May," Cynthia Randazzo, Cass Community Health Foundation president said. "It is a fun venue where we can celebrate Cass County Dental Clinic, improved oral health, and the support of this community."
Following the 5K, all participants are invited to enjoy a morning celebration that includes food provided by Cosentino's Price Chopper, all-you-can-eat Chris Cakes, music, prizes, and a community health fair. The health fair, sponsored by Belton Regional Medical Center, will feature fun activities for all family members.
Damon Randolph, City of Grandview Alderman, will chair the 5K and Grandview private dentist Dr. Rob Tait will co-chair.
"In 2021, 590 children who live in Grandview were treated at Cass County Dental Clinic," Randolph said. "As a long-time resident of Grandview, I'm excited to serve an organization that has given so many smiles to kids in my very own community."
Cass Community Health Foundation is now offering sponsorship opportunities for the 5K to area businesses and organizations. For more information on sponsoring the event, visit casscommunityhealth.org/5ksponsor.
Call 816-276-4218 or visit casscommunityhealth.org/5k learn more about the 28th Annual 5K for Health.