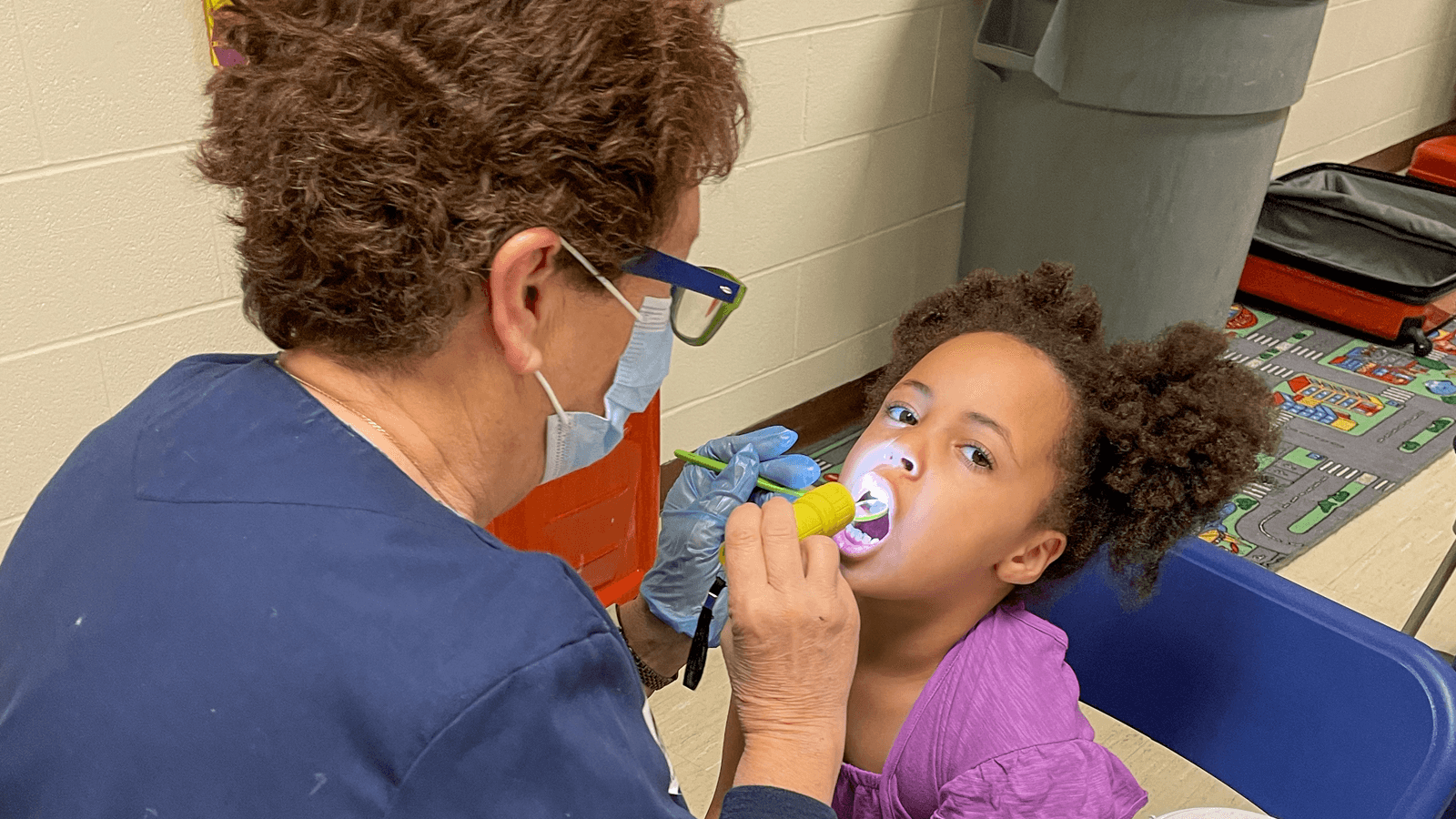 BELTON, Mo., (May 31, 2022) – Cass Community Health Foundation provided free dental screenings for more than 3,600 students in 20 schools during the 2021-2022 academic year. The return of the foundation's school-based dental screening program welcomed 81 volunteers in Cass County school districts following a pause during the pandemic.
"Returning to Cass County schools was an important and exciting move for our team of volunteers," Katie Schroeder, CCHF director of dental programs said. "The conditions surrounding COVID-19 made screenings nearly impossible. Closures and visitor restrictions meant fewer oral health services for kids in our schools. We are excited to connect with the students again to promote good oral health."
Cass Community Health Foundation provided free dental screenings for students in the Archie, Belton, Cass Midway, Drexel, East Lynne, Pleasant Hill, Raymore-Peculiar, and Sherwood school districts. Among the 3,608 screened, 23% had untreated cavities. CCHF worked with school nurses to help coordinate follow-up dental care. Students who were insured by Missouri Medicaid or uninsured and low-income were referred to the foundation's safety net dental clinic for children and teens, Cass County Dental Clinic. 
Local dentists Dr. Ian Kuklenski of Pacific Plains Dental in Belton, Dr. Terry Myers of Keystone Dentistry in Belton and Dr. Rob Tait of Grandview volunteered their time to assist at the screenings. Concorde Career College's dental hygiene program, the University of Missouri-Kansas City's (UMKC) dental hygiene program, and UMKC's pre-dental society also provided volunteers.
The screenings, completed in partnership with the Missouri Department of Health & Senior Services-Office of Dental Health, also include oral health education, oral hygiene supplies, and two free fluoride varnish treatments for children with parental consent. During the 2021-2022 screenings, 49% of students received fluoride varnish applications.
Visit casscommunityhealth.org for more information about the dental screening program.