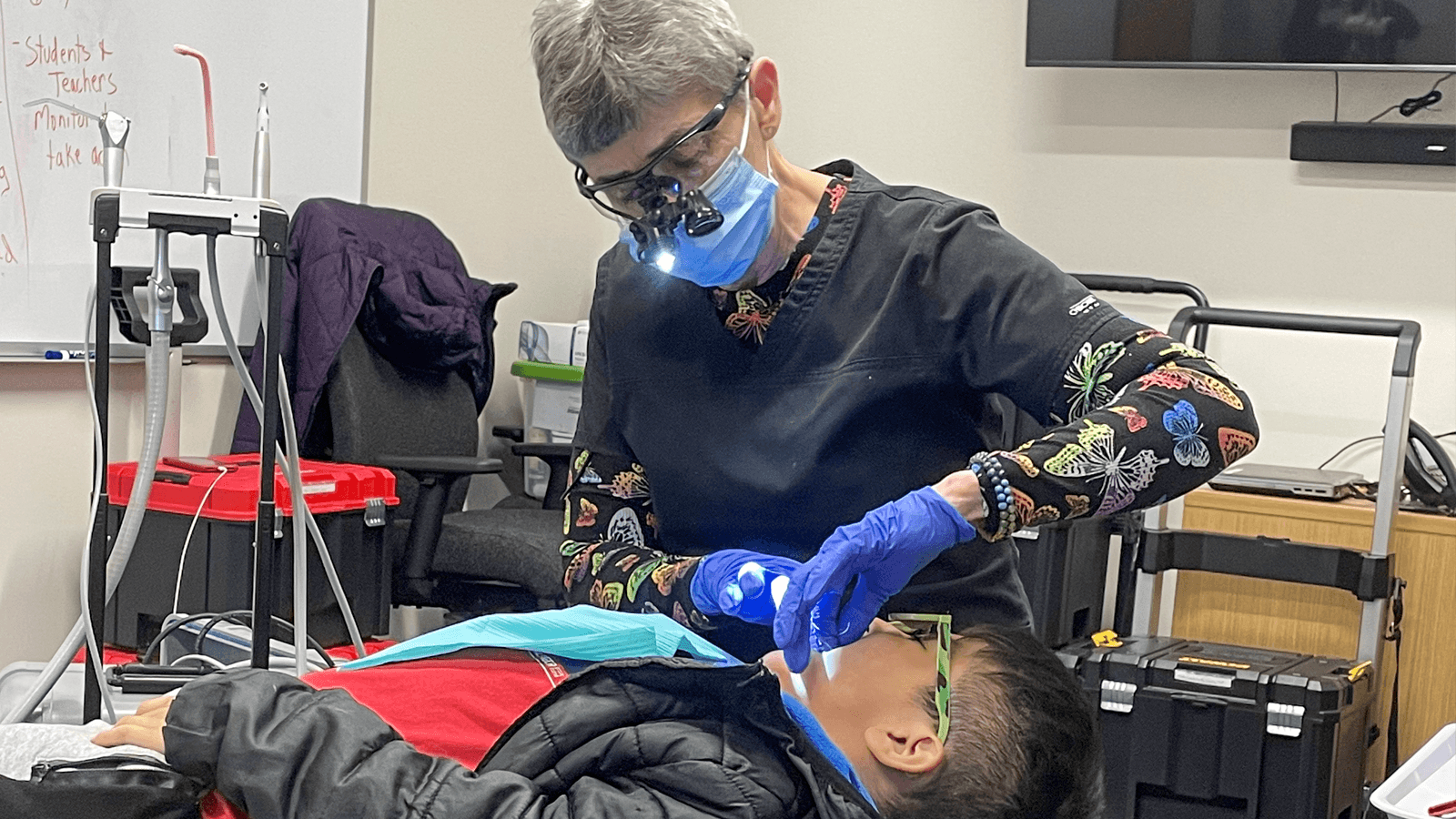 BELTON, Mo., (Aug. 11, 2022) – Cass Community Health Foundation and its safety net dental clinic, Cass County Dental Clinic, are now enrolling for teledentistry services in Cass County and Grandview schools.
The program launched with funding from Delta Dental of Missouri, Missouri Department of Health & Senior Services, Prime Health Foundation, and REACH Healthcare Foundation. Staff members of the clinic now regularly visit schools to provide cleanings and preventive services. They also capture photos and x-rays. Clinic dentists use these to diagnose cavities and develop treatment plans at the dental clinic.
During the 2021-2022 school year, 166 students ages 5-12 years-old were seen by the clinic teledentistry team. Of those children, 45 percent needed follow up care.
"Nearly half of the children seen through our teledentistry program required additional dental care," Katie Schroeder, director of dental programs, said. "It's clear this convenient service is needed. It removes barriers for parents and treats children who do not have access to routine oral health treatment."
This year, our teledentistry team will provide services to elementary students in the Archie, Belton, Drexel, East Lynne, Grandview, and Harrisonville districts and to primary school students in the Pleasant Hill district. Information about teledentistry enrollment can be found at casscountydentalclinic.org.
Learn more about Cass Community Health Foundation its other dental programs at casscommunityhealth.org.