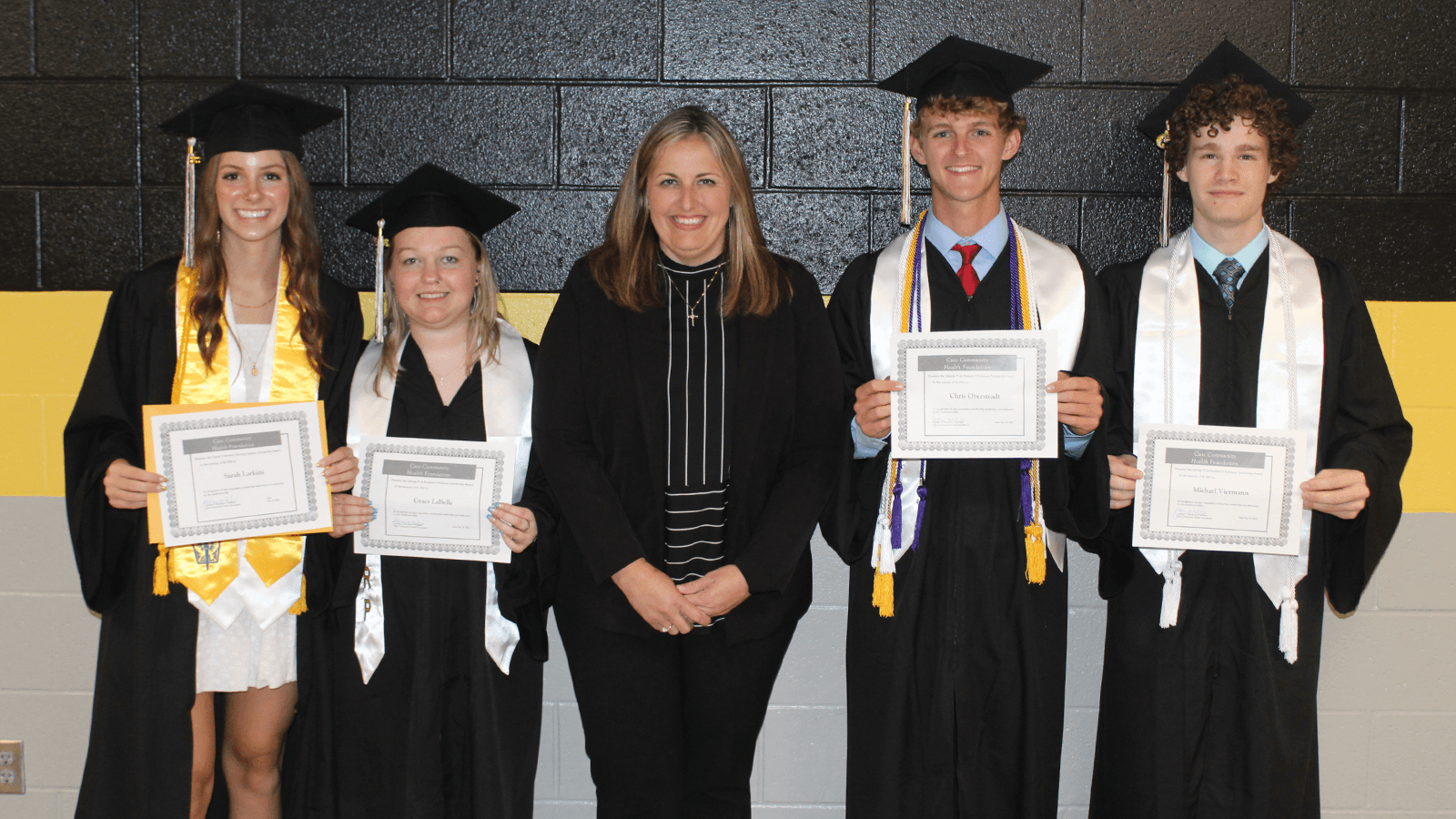 BELTON, Mo., (Jan. 18, 2023) – Cass Community Health Foundation is accepting scholarship applications from students who are pursuing health related degrees.
Both current high school seniors and former graduates from Cass County and Grandview high schools are eligible to apply. Eligible high schools include Archie High School, Belton High School, Cass Midway High School, Drexel High School, Grandview High School, Harrisonville High School, Heartland Christian School, Pleasant Hill High School, Raymore-Peculiar High School, Sherwood Cass High School, or Training Center Christian School.
Students from Cass County who were home-schooled and non-traditional students residing in Cass County are also eligible to apply. All applicants must have a cumulative GPA of 3.0 and should apply by March 1.
Cass Community Health Foundation also offers a scholarship to students enrolled in the practical nursing program at Cass Career Center in Harrisonville, Missouri; Kansas City Kansas Community College in Kansas City, Kansas; and Concorde Career College and Metropolitan Community College – Penn Valley in Kansas City, Missouri. Preference is given to students who have a minimum cumulative GPA of 2.5 or above. Practical nursing scholarship applications must be submitted by March 1.
Visit casscommunityhealth.org/scholarships to apply.