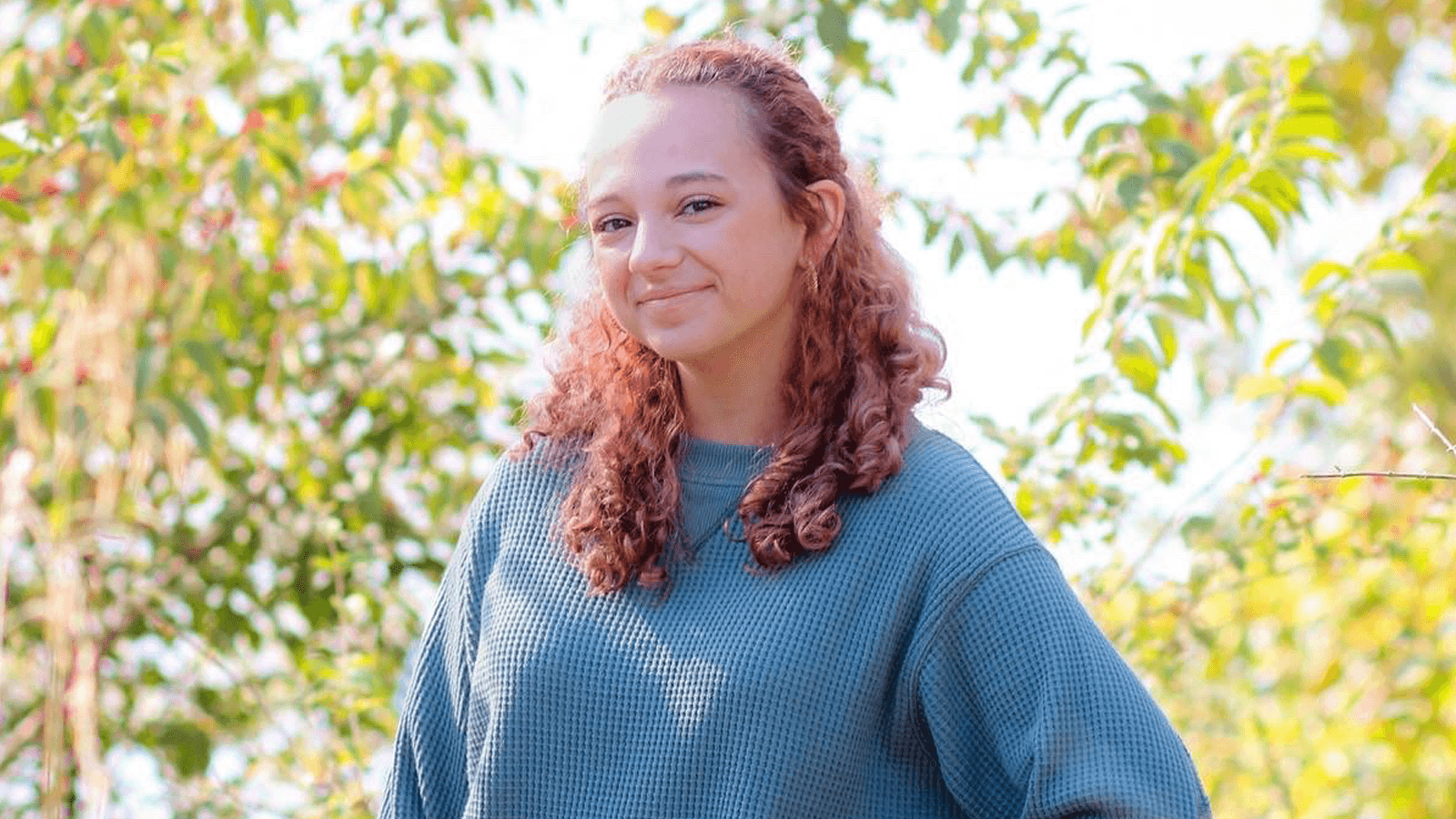 RAYMORE, Mo., (May 11, 2023) – Tallie Scott, Raymore-Peculiar High School senior, is the recipient of the top scholarship from Cass Community Health Foundation.
The Daniel F. Sheehan Nursing Scholarship is an award of $2,500 and was created to honor Daniel F. Sheehan. Sheehan was the former CEO of Research Belton Hospital, now Belton Regional Medical Center. The scholarship honors his commitment to improving the health of residents in northern Cass County and southern Jackson County.
Scott plans to attend Newman University in Wichita, Kansas to pursue a degree in nursing.
"I think that occupations should make some kind of difference or impact in the world, which is precisely what nurses do every day," Scott said. "I enjoy the feeling of positively impacting people and making them smile. It warms my heart to think that in my future I can make tremendous impacts in people's lives and often save them."
Each year, the Daniel F. Sheehan Nursing Scholarship is awarded to a Cass County or Grandview high school senior interested in studying nursing. Applicants must have a minimum GPA of 3.0. The award is presented to a student that exemplifies an abiding interest in the welfare of others, inspires others to be their very best, serves as a role model, exhibits personal integrity, and is involved in the community.
"Tallie's passion for nursing is already apparent," Cynthia Randazzo, Cass Community Health Foundation president, said. "We are proud to support her with the Daniel F. Sheehan Nursing Scholarship and are excited to watch her succeed as a nursing student and nurse."
Cass Community Health Foundation has awarded $39,250 in scholarships to students from the Cass County and Grandview area planning to pursue careers in the health field. The foundation provides scholarships to individuals from Archie High School, Belton High School, Cass Midway High School, Drexel High School, Grandview High School, Harrisonville High School, Heartland Christian School, Pleasant Hill High School, Raymore-Peculiar High School, Sherwood Cass High School, or Training Center Christian School interested in nursing or other health related degrees.
Additional scholarship recipients from Raymore-Peculiar High School include Alia Abdelgawad, Emma Zeysing, Haley Borum, Isabella de León, Delaney Gipple, Taylor Hermsmeier, Molly Machione, Bailey Roe, and Whitney Taylor.
Scholarship recipients from Belton High School include Brookly Bradley and Anna Shrum.
Carson Yantzi from Archie High School, Amanda Engel from Cass Midway High School, Taylor White from Grandview High School, Alexis Walker from Harrisonville High School, Chase Underwood from Pleasant Hill High School, and Katelyn Stolifer from Sherwood Cass High School were also awarded a scholarship.
Renewal scholarships were awarded to students pursuing nursing including Chesnie Baker, Amber Herman Groucher, Grace Kirkemo, and Samara Lewis.
Funding for the scholarships is made available through designated funds established by community donors to support local students.
Visit casscommuntiyhealth.org for more information about the scholarship program.