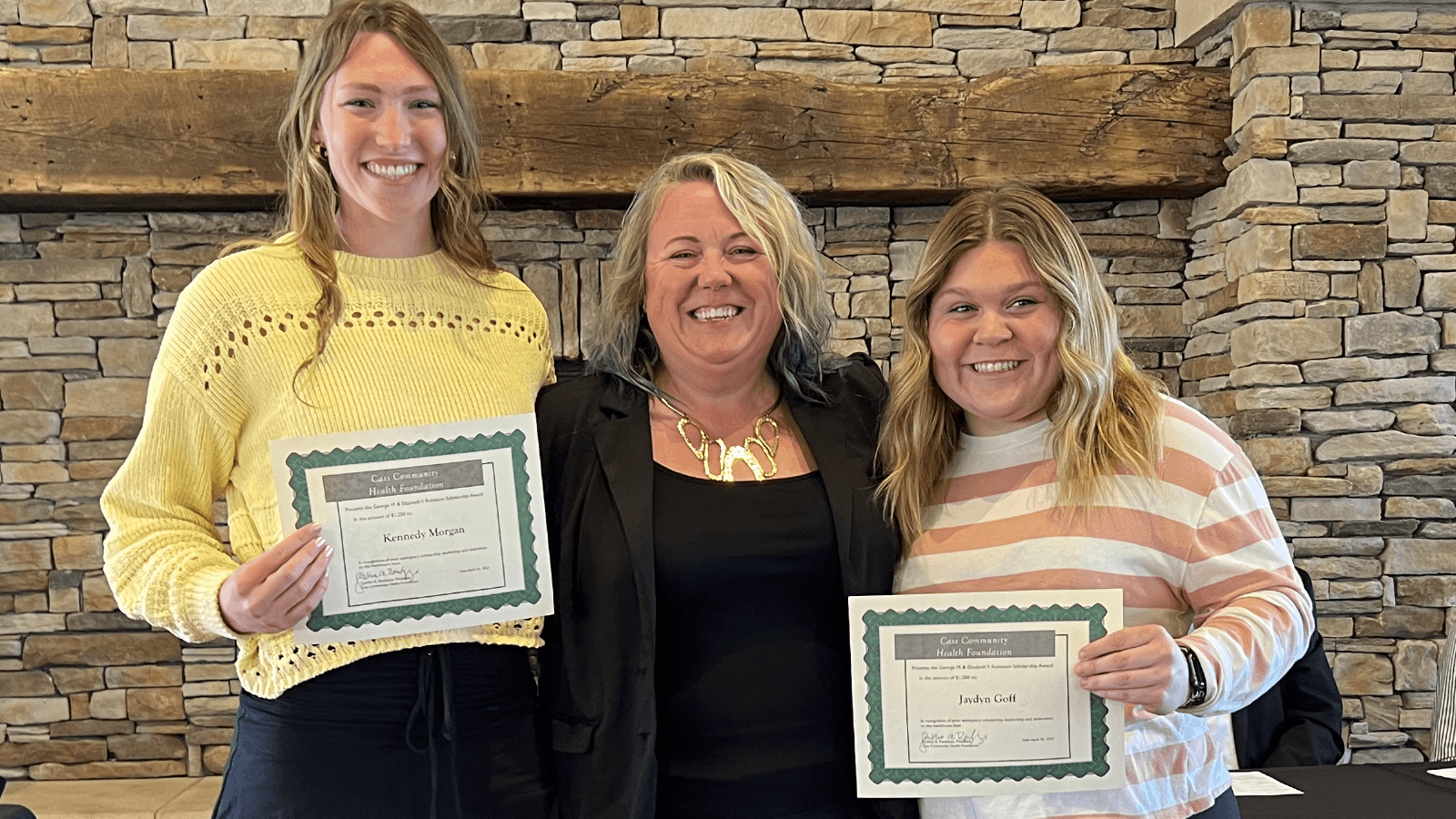 BELTON, Mo., (May 16, 2022) – Cass Community Health Foundation has awarded $43,500 in scholarships to students from the Cass County area pursuing careers in health care.
"We admire these Cass County and Grandview students for entering such an important field," Cynthia Randazzo, Cass Community Health Foundation president, said. "Individuals who work in health care are the backbones of our community. We are proud to support these students as they help us to fulfill our mission of empowering our fellow community members through improved health."
Scholarship recipients from Archie High School include Emma McIntire and Charles Mulkey.
Scholarship recipients from Belton High School include Jaydyn Goff, Lydia Juitt, and Kennedy Morgan.
Tayla Ly from Grandview High School and Samara Lewis from Midway High School were also awarded a scholarship.
Scholarship recipients from Raymore-Peculiar High School include Grace LaBelle, Sarah Larkins, Chris Obersteadt, and Michael Viermann.
Larkins was awarded the 2022 Daniel F. Sheehan Nursing Scholarship, an award of $2,500. It was created to honor Daniel F. Sheehan, the former CEO of Research Belton Hospital, now Belton Regional Medical Center. The scholarship honors his commitment to improving the health of residents in northern Cass County and southern Jackson County. Larkins plans to attend the Barton College in North Carolina to study nursing.
Each year, the Daniel F. Sheehan Nursing Scholarship is awarded to a high school senior that exemplifies an abiding interest in the welfare of others, inspires others to be their very best, serves as a role model, exhibits personal integrity, and is involved in the community.
Renewal scholarships were awarded to students pursing nursing including Taralyn Anderson, Chesnie Baker, Madison Byard, Madison Finn, Amber Herman, Madison Hoffman, Grace Kirkemo, Sydney Morgan, and Alexander Sahr.
Funding for the scholarships is made available through designated funds established by community donors to support local students. 
Cass Community Health Foundation provides scholarships to individuals from Archie High School, Belton High School, Cass Midway High School, Drexel High School, Grandview High School, Harrisonville High School, Heartland Christian School, Pleasant Hill High School, Raymore-Peculiar High School, Sherwood Cass High School or Training Center Christian School interested in nursing or other health related degrees.
Cass Community Health Foundation has recently expanded its scholarship eligibility to students enrolled in area practical nursing programs. Applicants must have graduated from a high school in Cass County or currently reside in the county. Monica Moore, Rhiannon Propes, and Justiss Slack were each awarded a $3,500 scholarship. 
Visit casscommuntiyhealth.org/scholarships for more information about the scholarship program.