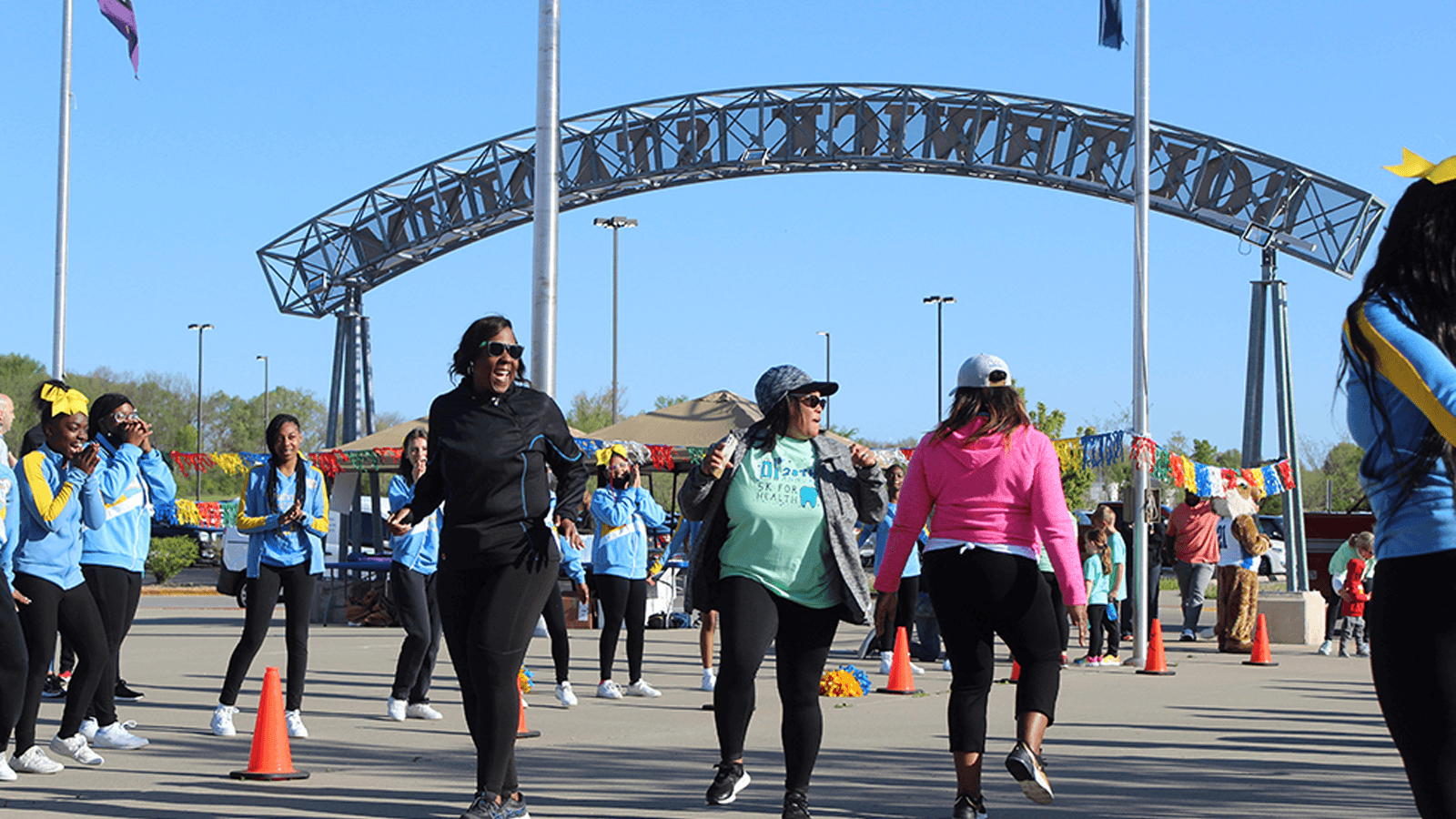 BELTON, Mo., (Apr. 4, 2023) – Cass Community Health Foundation's 29th Annual 5K for Health is fast approaching. Cass County and Grandview community members interested in raising money for the foundation's safety net dental clinic should register soon. Every dollar donated to the event will help Cass County Dental Clinic treat thousands of children, teens, and pregnant people in the surrounding area who lack access to quality dental care. In 2022, nearly 4,000 patients were seen at the clinic's locations in Belton and Harrisonville, Missouri.
The 5K for Health is scheduled for 8 a.m. on Saturday, May 6 at Southwick Stadium in Belton. Those interested in walking or running can register at casscommunityhealth.org/5k. Each participant pays the $40 registration fee and receives the official 5K for Health t-shirt, a numbered bib, and an invitation to the 5K for Health Block Party and Health Fair sponsored by Belton Regional Medical Center. The block party and health fair includes freebies, fun activities for the entire family, and all-you-can-eat Chris Cakes.
"Cass County Dental Clinic serves as a dental home for thousands in our community," Cynthia Randazzo, Cass Community Health Foundation president said. "We hope those that want to support improved oral health in Cass County and Grandview will consider joining us at Southwick Stadium on May 6 for a fun morning all about smiles."
After registering for the event, participants should invite family and friends to donate to their fundraising page. Prizes will be awarded to participants who raise $150 or more.
This year, the event is chaired by Grandview private dentist, Dr. Rob Tait, and co-chaired by Belton Regional Medical Center CEO, Todd Krass. Belton Regional Medical Center and Cosentino's Price Chopper serve as presenting sponsors.
Visit casscommunityhealth.org/5k to create a team, register for the 5K, donate, or learn more about the event.