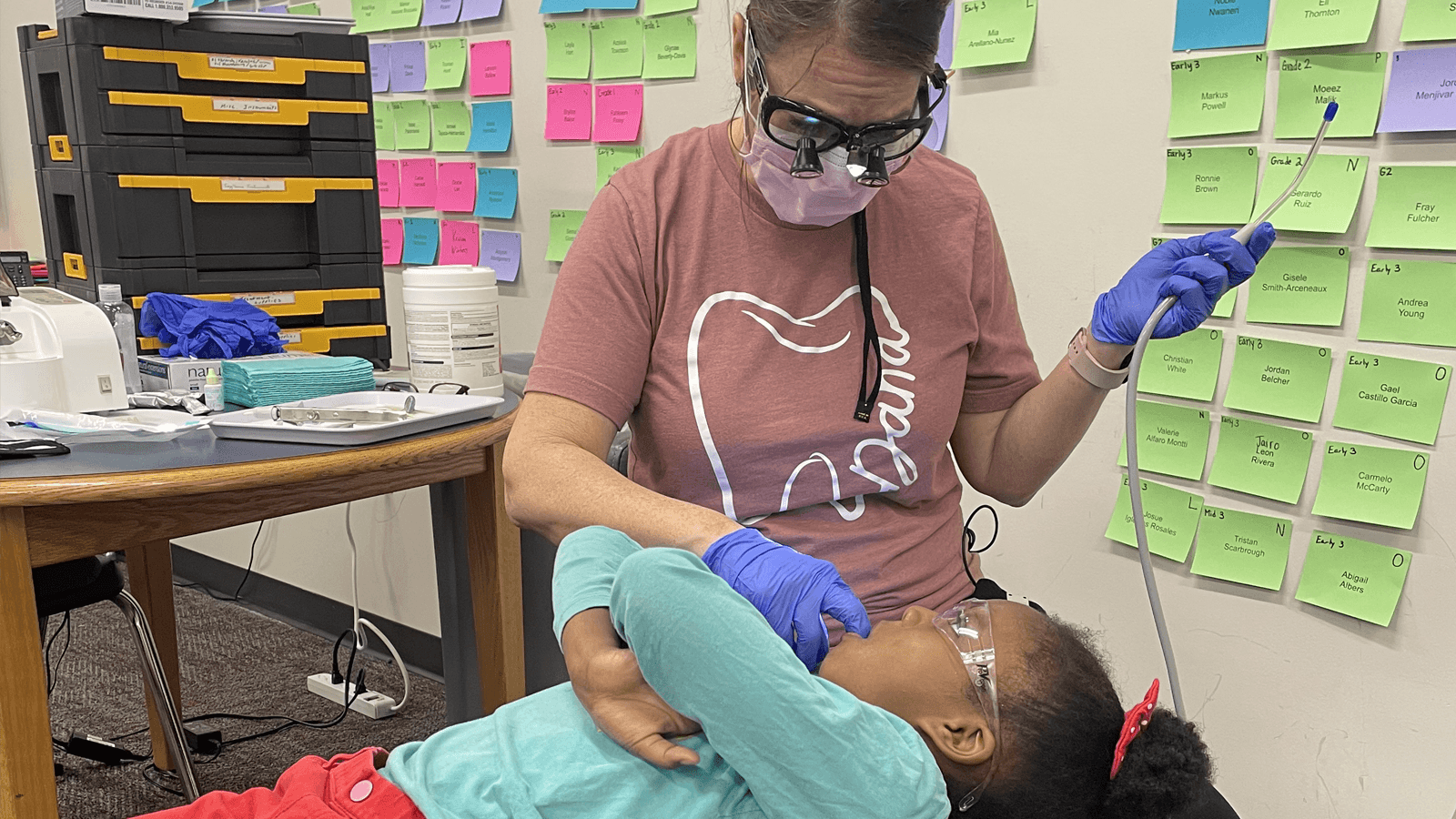 BELTON, Mo., (August 3, 2023) – Teledentistry services in select Cass County and Grandview school are now open for enrollment through Cass County Dental Clinic, Cass Community Health Foundation's safety net dental clinic. Children who only have dental insurance through Missouri Medicaid or who do not have dental insurance and are enrolled in the school's free or reduced-lunch program are eligible to participate.
Cass Community Health Foundation and Cass County Dental Clinic's teledentistry program provides diagnostic and preventive dental services including photos, x-rays, cleanings, sealants, fluoride, and oral hygiene counseling. Teledentistry services are performed by registered dental hygienists from Cass County Dental Clinic. The dental hygienist takes portable equipment into the school to provide services and collect assessment data so the dentist can complete a virtual exam. Each family is provided with the results of the exam and notified if follow-up treatment is necessary.
During the 2022-2023 school year, Cass Community Health Foundation and Cass County Dental Clinic provided teledentistry for 283 students in Archie, Belton, Drexel, Grandview, and Harrisonville schools. Families from the following schools are eligible to enroll for the 2023-2024 school year:
Belvidere Elementary
Butcher-Greene Elementary
Cambridge Elementary
Cass County Elementary
Conn-West Elementary
Drexel Elementary
East Lynne Elementary
Gladden Elementary
Harrisonville Elementary
Kentucky Trail Elementary
Martin City Elementary
Meadowmere Elementary
Mill Creek Upper Elementary
Pleasant Hill Primary
Wilckens STEAM Academy at Hillcrest
Enrollment forms can be found at casscommunityhealth.org or casscountydentalclinic.org. For more information about the teledentistry program call 816-322-7600.