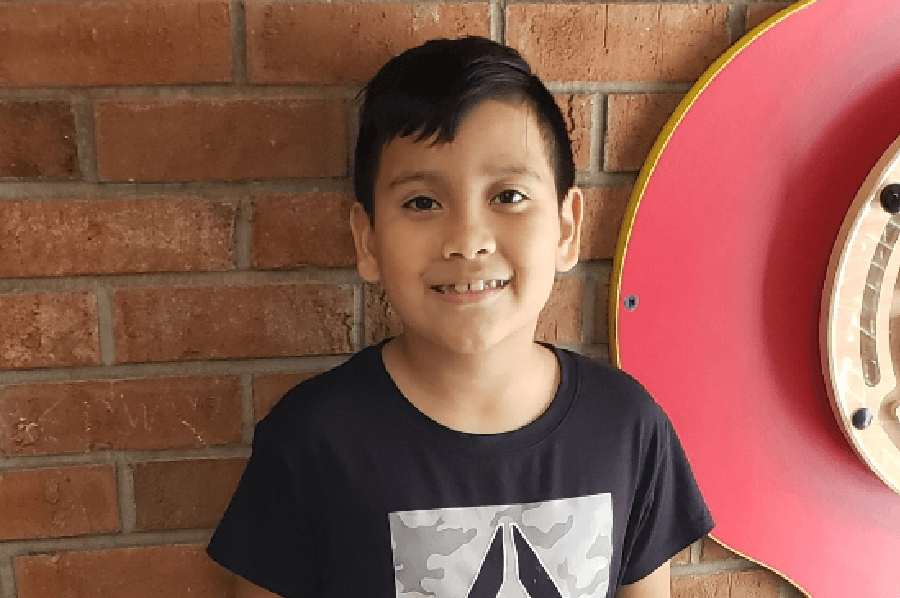 Ilse Guzman, Nery Menendez's mother, couldn't find her son a dental home. The main barrier? Cost. Dental care is expensive. Cass Community Health Foundations' school-based dental screening program visited Nery's school in Grandview and Ilse was introduced to Cass County Dental Clinic. The clinic is Cass Community Health Foundation's safety net dental clinic that provides services to families and children who otherwise struggle to afford treatment. Ilse set up an appointment for Nery in October.
At Nery's first appointment, Cass County Dental Clinic staff completed the standard x-rays, exam, and cleaning. The exam indicated that Nery had two cavities and needed sealants on his molars. At this initial appointment, Ilse mentioned how hard it had been to find affordable dental care for Nery and how pleased she was to have discovered Cass County Dental Clinic.
"I'm very happy that my son is able to get the dental care he needs."
Only one week after Nery's first appointment, they returned so clinic staff could fix his cavities and place sealants.
"I like Cass County Dental Clinic so much. And my son likes it, too. Everyone, front and back, are super nice and make us feel very comfortable."
Nery is now learning about proper oral health care. Isle says he brushes his teeth more and even flosses after being taught how. Cass Community Health Foundation and Cass County Dental Clinic travel to schools in Cass County and Grandview to help families just like Ilse and Nery. Increasing access to affordable dental services and educating young people about the importance of oral health is the goal. Isle and Nery were struggling to identify consistent care, and now they have found their dental home.
Cass County Dental Clinic, a program of Cass Community Health Foundation, is a nonprofit clinic that provides dental services to children and adolescents from birth through age 20 who are insured through Missouri Medicaid or who are uninsured and low-income. Patients can schedule appointments Monday through Friday in Belton, Missouri as well as Tuesday and Wednesday in Harrisonville, Missouri. To learn more about the clinic, visit casscountydentalclinic.org.