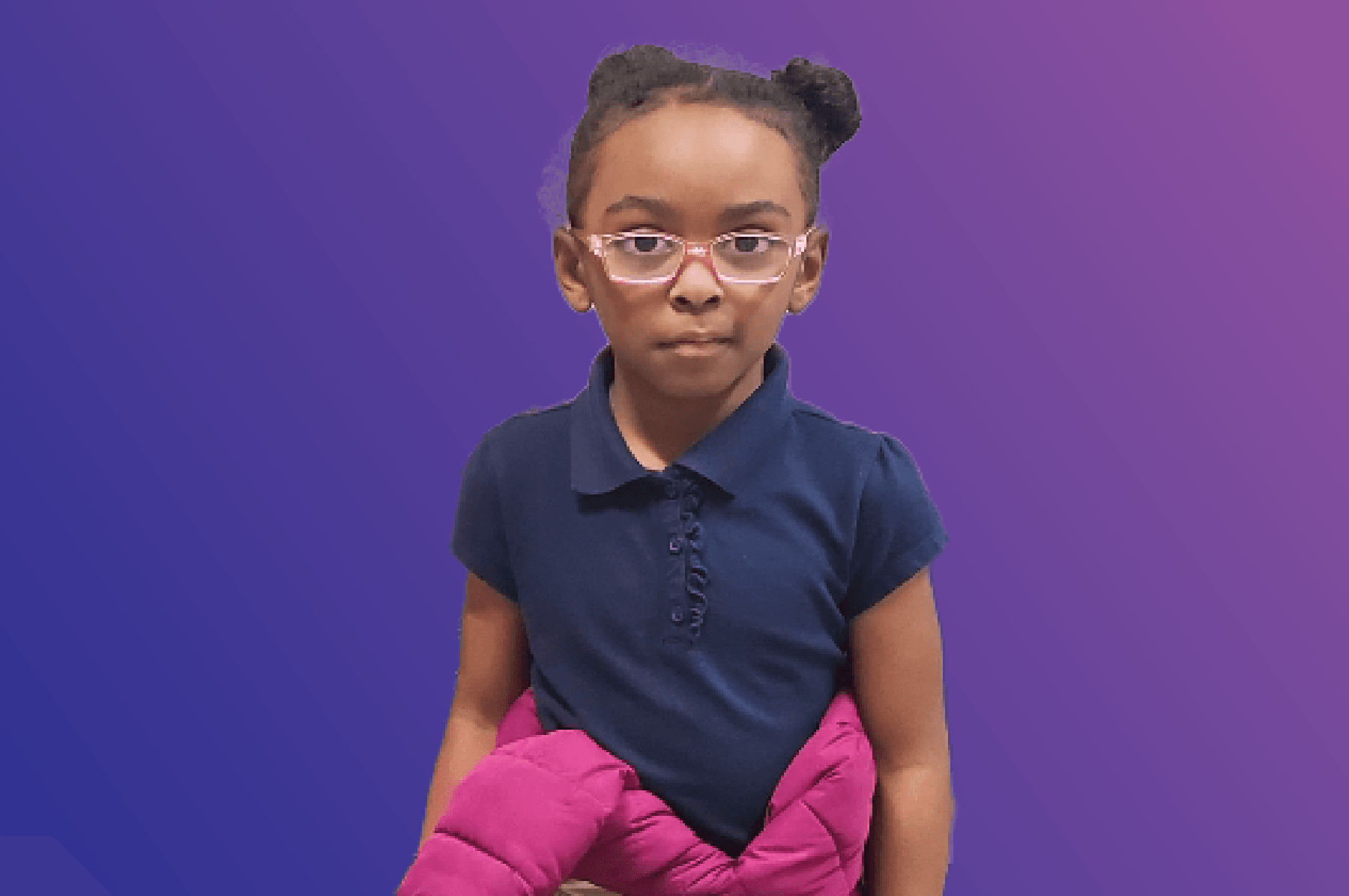 Sharon Scott was driving down Walnut Street in Belton, Missouri with her three-year-old daughter Nylese Murray. At the time, she was unemployed. She couldn't access Medicaid and dental care for Nylese was expensive. During her drive, Sharon passed by Cass County Dental Clinic, Cass Community Health Foundation's nonprofit dental clinic. It was exactly what Nylese needed – a safety net for dental care.
Nylese has received treatment at Cass County Dental Clinic ever since. She's now seven years old and has rarely missed an appointment.
"Cass County Dental Clinic provides very good experiences," Sharon said. "The dental assistants, hygienists, and dentists explain everything to my daughter."
At Nylese's most recent visit, the clinic staff identified and began treating a few cavities. As the staff worked with Nylese, they asked her to raise her hand when she felt uncomfortable. Sharon said each visit is an interactive experience and that everyone helps to keep Nylese calm.
"Cass County Dental Clinic emphasizes good dental habits like flossing and brushing daily," Sharon said. "They give good directions to kids, so they understand how to take care of their teeth."
Sharon found a dental home for Nylese at Cass County Dental Clinic during a time when they needed it most. Now, Sharon can drive down Walnut Street, on her way to the clinic, knowing her child's smile is healthy and strong.
Cass County Dental Clinic, a program of Cass Community Health Foundation, is a nonprofit clinic that provides dental services to children and adolescents from birth through age 20 who are insured through Missouri Medicaid or who are uninsured and low-income. Patients can schedule appointments Monday through Friday in Belton, Missouri as well as Tuesday and Wednesday in Harrisonville, Missouri. To learn more about the clinic, visit casscountydentalclinic.org.