Cass Community Health Foundation provides free dental screenings for children in Cass County and the surrounding area schools.  
More than 100 local dentists, dental hygienists, dental students, and community members volunteer their time to help us conduct the screenings.
---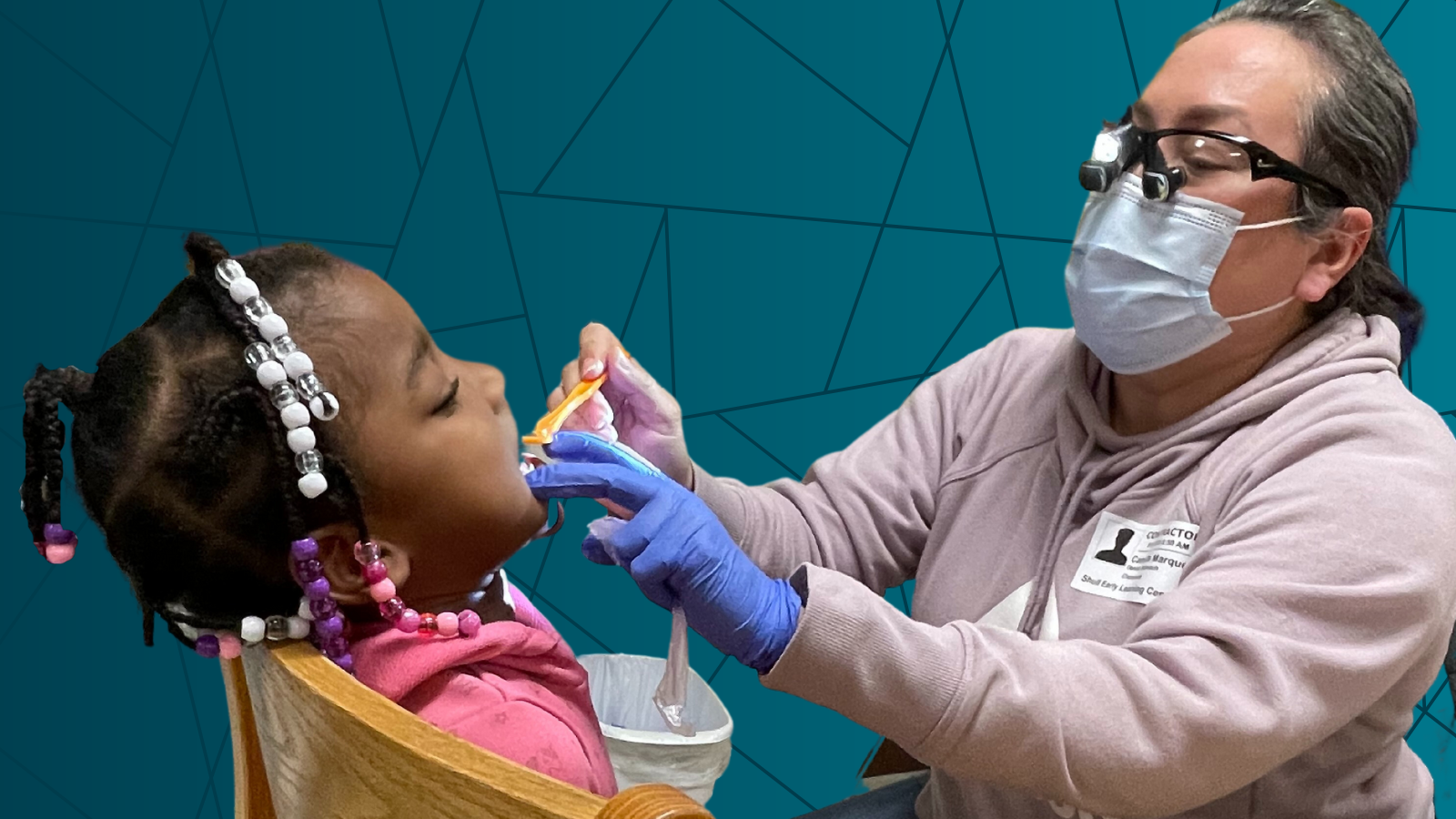 With the help of more than 100 volunteers, we provide free dental screenings to children in Cass County and surrounding area schools. Local dentists, dental hygienists and community members are recruited to volunteer at these events. We also provide oral health education, oral hygiene supplies and, with parental consent, two free fluoride varnish applications.
Staff members from our safety net dental clinic, Cass County Dental Clinic, work with each school nurse to help ensure that these children receive the dental services they need. Those who are insured by Missouri Medicaid or who are uninsured and lack acces to dental care are referred to Cass County Dental Clinic for treatment.
The screenings are a part of the Missouri Oral Health Preventive Services Program, a program of the Missouri Department of Health and Seniors Services.
55% received preventive fluoride varnish treatments

22% screened needed follow-up care
*VOLUNTEERS
Help us emphasize oral health at schools in Cass County and surrounding communities during the 2023-2024 school year. We are looking for:
Recorders

Volunteers with no dental experience will help record screening data, facilitate the screening event and hand out home care supplies to students.


Varnishers/Oral Health Educators

Other dental professionals and trained volunteers will present educational information to students about oral hygiene and apply fluoride varnish.


Screeners

Dentists and registered dental hygienists will screen students of all ages.

Select the event you want to volunteer at by choosing a volunteer role from the drop down menu.